Posted in: News, THE SHOW with David Burrows | No Comments | Posted on January 30, 2022 by Mary Anne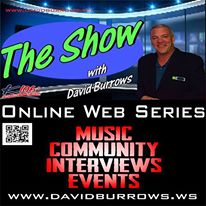 Published on Jan 27, 2022
Opening Segment:
Dog Park Day a great Success. Family fun at Rack n Roll pool hall.
Ontario VNEA 8-ball Championships coming to Sarnia.
The Entertainment Scene:
Nitelife Entertainment prepares for it's grand opening event. Talon Moddejonge shares details of the event. The event will feature local groups Cornerstone, Whiskey n Rain and 3 local Dj's
In The Community:
Amber Oakes & Devon Davidson talk about their son "HUDSYN" who was born with several heart defects. The community has pulled together to create a benefit to support the family for surgical costs and travel expense. Many local performers and community members will be participating.
Apps with Mark Russell:
Mark shows us how to save money with Reebee.
Win tix to see 'The Clean House" at Imperial Theatre Sarnia.
Also win tix to see 'DESTROYER" the ultimate KISS tribute coming to 'RUSTIC'
Local events and more.
www.tvsn.ca www.k106fm.com www.lambtonshield.com www.cheekymonkeysarnia.ca