Posted in: News, THE SHOW with David Burrows | No Comments | Posted on February 11, 2022 by Mary Anne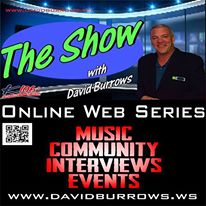 Published on Feb 10, 2022
The Show with David Burrows #171
Opening Segment:
Dressed To Kill, Big Hit at Liquid Johnny's
The Entertainment Scene:
John Leverre of Diversion Entertainment talks about 'The 25th Annual Putnam County Spelling Bee' coming to The Imperial Theatre Sarnia.
In The Community:
OVNEA Women's 8-ball silver division champions, 'Mixed Nuts' Talk about what it takes to win!
Apps with Mark Russell:
Finally a way to manage all those passwords
Indiefest updates, local events and more.