Posted in: News, THE SHOW with David Burrows | No Comments | Posted on April 22, 2022 by Mary Anne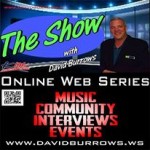 Published on Apr 21, 2022
This week on The Show!
The Show with David Burrows #181
Opening Segment:
Scooby-Doo & Kiss partner up for a movie.
Powerboat festival announcements with a special video message from 'The Trews'
The Entertainment Scene:
An 80's party to support Paralympian 'Robert Hughes'. Organizer 'Roger Graham' along with family and friends are looking to raise funds for the Paralympian to compete once again in Rio in 2016.
In The Community:
Lambton College is looking for you. Donor and Alumni Relations Coordinator, Danielle Cooper talks about the campaign to reconnect with Lambton College Alumni.
Apps with Mark Russell:
Mark talks about 'Peership'
Empty Fest 7, Yuk Yuk's and more.