Posted in: News, THE SHOW with David Burrows | No Comments | Posted on May 13, 2022 by Mary Anne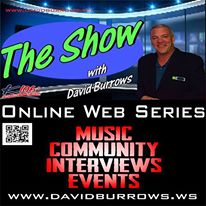 Published on May 6, 2022
Opening Segment:
Nitelife Entertainment has a successful Yuk Yuk's event.
Walk so kids can talk event for Kids Help Phone attracts hundreds.
John McDermott at Imperial Theatre
The Entertainment Scene:
Sarnia School of Irish Dance prepares for 16th annual 'Celtic Evening' with special guests, 'Rant Maggie Rant'. Mairin Ring shares details of the event to be held at Imperial Theatre Sarnia.
In The Community:
Local pool team, 'Mixed Nuts' is heading to Las Vegas for the VNEA world championships. Team representative, April Greenbird talks about the teams "Taco Sale' that is being held in an effort to raise funds that will assist the team in their travels to the event.
Apps with Mark Russell:
Movie fans will love the features Mark shares about IMdb.
Indiefest judge announcements.
Karaoke returns to Shaker's Lounge in Petrolia.
Future Combat Star's of MMA at 'RUSTIC' updates.