Posted in: News, THE SHOW with David Burrows | No Comments | Posted on June 24, 2022 by Mary Anne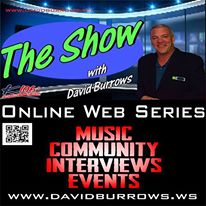 Published on Jun 24, 2022
Opening Segment:
Ribfest 'BIG' Success. Recap and Rib winner's
Local media takes a Powerboat ride!
The Entertainment Scene:
Sarnia prepares for Canada Day events. Dan Tidball, Chair for the Sarnia Canada Day committee shares all the events and schedules for the Canada Day celebrations!
In The Community:
Brights Grove invites the community to join them for Canada Day celebration at Kenwick on the lake. Brights Grove optimist member Mary De Swert talks about the family event that includes Scott Manery & The Barnburners.
Apps with Mark Russell:
Another way to wake up on time.
Closing Segment:
Eclipse Catering Bar & Grill, a local independently owned business, opens it's doors.
July First Friday and more.