Posted in: News, THE SHOW with David Burrows | No Comments | Posted on July 4, 2022 by Mary Anne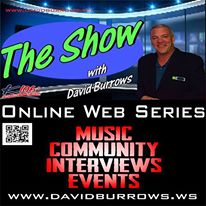 Published on Jun 30, 2022
Opening Segment:
Walking and enjoying the Sarnia waterfront.
Seniors Cruise on the Duc d'Orleans II​
The Entertainment Scene:
Local independent musicians "Electric Waves" have released their latest CD. "The Human Condition" is now available and the band will be performing their songs at Cheeky Monkey​ on First Friday.
In The Community:
Habitat for Humanity Sarnia/Lambton is welcoming cyclists from Manitoba to Sarnia. Executive Director, Sarah Reaume talks to us about the event and how the community can participate in welcoming the travellers.
Apps with Mark Russell:
How Canadian are you eh!