Posted in: News, THE SHOW with David Burrows | No Comments | Posted on July 8, 2022 by Mary Anne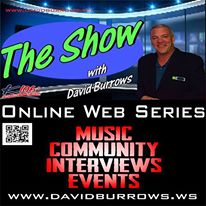 Published on Jul 7, 2022
Opening Segment:
Canada Day recap.
Cantara Park Band Shell featuring weekly summer entertainment.
The Entertainment Scene:
Kris Dougherty of www.beermesarnia.com invites us to take a cruise on the Duc d'Orleans. The cruise is to support the One Tomato project in Sarnia. Food by Personal touch eatery as well as live entertainment.
In The Community:
Michele Dionne is spreading her positive energy with 'FREE HUGS' Michele and her daughter are starting a trip across Canada to send out 'FREE HUGS'
Apps with Mark Russell:
This week Mark talks about "CROSSROADS"
Closing Segment:
Win tickets to see Scott Weiland and the Wildabouts coming to 'RUSTIC' this Friday.