Posted in: News, THE SHOW with David Burrows | No Comments | Posted on July 15, 2022 by Mary Anne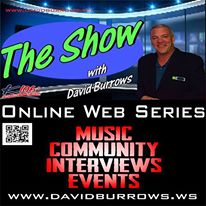 Published on Jul 14, 2022
Opening Segment:
David's favourite movie of all time.
Scott Weiland and the Wildabouts, play to a full house at 'RUSTIC'
Karaoke fun with friends.
The Entertainment Scene:
A visit to Paddy Flaherty's - Seaway Rd., Sarnia. Artistic Director, Angela Smolders, talks about the live entertainment and music at Paddy Flaherty's. Angela also shares her personal reasons for bringing the independent music to the venue.
In The Community:
The Deker Bauer Foundation for Suicide Prevention is preparing for it's first annual bike rally. The event is in support of an effort to create a 24 hour drop-in centre for individuals in Sarnia. Founding member Teresa Ingles and President Michelle Parks, talk about the importance of the drop-in centre and how to be involved in the bike rally. www.dekerbauerfoundation.com
Apps with Mark Russell:
Mark talks about 'tossup'
Closing Segment:
Indiefest joins Captain Kidd Days for the Youth Talent Showcase. www.indiefest.ca
A 1-on-1 Spotlight interview with Miss Universe Canada runner up, Michelle McKay coming soon.