Posted in: News, THE SHOW with David Burrows | No Comments | Posted on July 22, 2022 by Mary Anne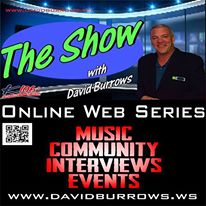 Published on Jul 21, 2022
Opening Segment:
Recap of Rock the Park.
Win tix to see AC/DC in Detroit
AC/DC tribute coming to 'RUSTIC'
The Entertainment Scene:
Local musician, singer, songwriter, Matt Weed is Living his dreams with his music. Matt talks about how began to where he is now in music. Matt also talks about his music available on Itunes.
In The Community:
A smoke-free family movie night at Clearwater arena field. Becky Wellington-Horner from Lambton Public Health talks about the importance of a smoke-free Environment and free assistance that is available to those who want to quit. Becky also invites the community to come out for thie FREE family event.
www.lambtonhealth.on.ca
Apps with Mark Russel:
Mark tells how we can learn to behave while travelling.
Closing segment:
Lambton County Radio Club - www.qsl.net/ve3sar
Indiefest Youth Talent Showcase coming to Captain Kidd Days.