Posted in: News, THE SHOW with David Burrows | No Comments | Posted on August 5, 2021 by Mary Anne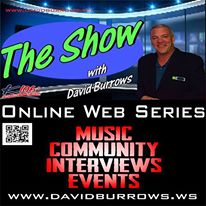 Published on Aug 4, 2021
Opening Segment:
Captain Kidd Days re-cap of events.
Indiefest Youth Talent Showcase a HUGE success!
The Entertainment Scene:
A 'Bitter, Sweet' interview with John Leverre from Diversion Entertainment. The production local production company has decided to say farewell…..For now! A special 'Farewell Extravaganza' will be performed at the Imperial Theatre Sarnia. John shares all the details about the event.
In The Community:
The Sarnia Street Machines presents: 'Hot August Nights'. An event to support 'Pathways' in Sarnia. President of the local club, Bob McMillan talks about the event and also shows off his 1928 Ford.
Apps with Mark Russell:
Mark talks to us this week about 'Kaboom'
Closing Segment:
Powerboat race updates
SPOTLIGHT interview with Canadian Actor/director, Walter Learning.