Posted in: Entertainment NEWS, News, THE SHOW with David Burrows | No Comments | Posted on August 12, 2021 by Mary Anne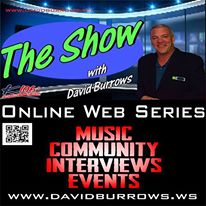 Published on Aug 11, 2021
Opening Segment:
First Friday Events, Special mention to local band 'BIG HIGHWAY'
AN interview with NDP leader Jason McMichael
Photos from the 5th annual international powerboat festival.
The Entertainment Scene:
Winners of INDIEFEST 2015 'OPUS REX' invite us to the Johnny Warrent studios where they are currently working on their new CD to be released soon. The Band talks about their learning curves and their intentions for the new CD. www.opusrex.com
In The Community:
Many children want to play and excel at sports. Unfortunately not all children can afford to play. Graham Holmes, founder of Empower Play has a solution. Several special events are planned to raise funds for the children in the community. Graham Holmes shares the details of how you can get involved. www.empower-play.com
Apps with Mark Russell:
Ever wonder what the lyrics to a song mean?