Posted in: News, THE SHOW with David Burrows | No Comments | Posted on August 19, 2021 by Mary Anne
Published on Aug 18, 2021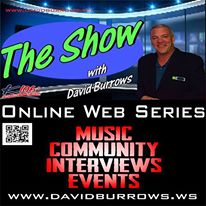 Opening Segment:
2nd annual Rock n Roll Christmas Concert at Imperial Theatre. www.rockandrollchristmas.ca
Re-cap of Rockin Wheel in Mt. Brydges. Finger Eleven, Econoline Crush and more. www.rockinwheel.com
The Entertainment Scene:
A visit with Mike Blackmore. Mike has been busy with summer events, often with Chris Molyneaux. Mike also talks about where he will be playing, and what he has planned for first Friday in September at Cheeky Monkey.
In The Community:
The Inn of the Good Shepherd is on the road with their mobile food market. Executive director for the inn, Myles Vanni talks to us about the special program in the community. www.theinnsarnia.ca
Apps with Mark Russell:
If you drink beer you will need this!
Closing Segment:
Karaoke Kruise on the Duc d'Orleans. www.ducdorleans.com
Dressed to Kill annual Blues Cruise on the Duc d'Orleans www.dressedtokill.ca
A special mention for the 2nd annual forever young memorial ride for Crystal Young and family.