Posted in: News, THE SHOW with David Burrows | No Comments | Posted on September 9, 2021 by Mary Anne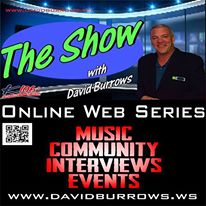 Published on Sep 8, 2021
Opening Segment:
Episode 200 celebration at Cheeky Monkey.
Festival of Good Things Success.
Labour Day parade.
The Entertainment Scene:
The Live Music Cafe returns with 'The Sisters of Soul'. The local group brings us up to date with new band members. The group is also preparing for the return of their 'Live Music Cafe' that happens on the 2nd Friday of every month.
In The Community:
Race to Erase charity event is preparing for it's 10th year. Co-organizer Richard Bouchard talks about how the event has grown and raised over $300,000.
Apps with Mark Russell:
Mark talks about UCCW
Closing Segment:
Back to School safety.