Posted in: News, THE SHOW with David Burrows | No Comments | Posted on September 16, 2021 by Mary Anne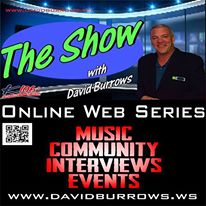 Published on Sep 15, 2021
Opening Segment:
The Snowbirds show off for Sarnia.
The Entertainment Scene:
Rebound Sarnia-Lambton presents: The WIzard of OZ. Program coordinator, Alicia Hartwick explains the 'ACT II' program and it's positive impact on the youth in our community. www.reboundonline.com
In The Community:
The annual Skate-a-Palooza will once again take place in Sarnia. Local organizers will once again invite the youth in the community to participate. Dean Holtz shares the details and the importance of the event to our youth in the community.
Apps with Mark Russell:
Mark once again shows us how to save money using 'Hoppr'