Posted in: News, THE SHOW with David Burrows | No Comments | Posted on September 23, 2021 by Mary Anne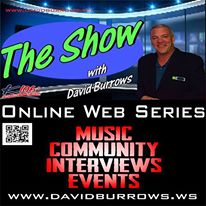 Published on Sep 23, 2021
Opening Segment:
Some special birthday shoutouts.
Fiddler on the Roof is an over the top success! www.thevpp.ca
The Entertainment Scene:
A local band from Sarnia is preparing for their first public performance.
Pistols @ Noon is preparing to open for 'Highway Jones' on October 17th at Liquid Johnny's
The new Sarnia local band talks about their music, and what they have planned for the future.
In The Community:
'Art Under The Glass' in support of 'The Inn of the Good Shepherd' is once again inviting the community to participate in their annual event. Jim Wynne, a local artist and committee member for the event, shares details for this important community event.
Apps with Mark Russell:
Let's talk about the weather. 'Myradar' www.markrussellsarnia.com
The Sarnia-Lambton Video Events Calendar & more.
Special event and concert announcements.
More details at www.TVSN.ca (The Video Show Network)