Posted in: News, THE SHOW with David Burrows | No Comments | Posted on September 30, 2021 by Mary Anne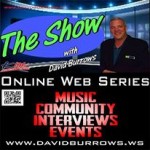 Published on Sep 29, 2021
Episode #204
Opening Segment:
Race to Erase a HUGE success! www.racetoerase.com
The Victoria Playhouse Petrolia announces 2016 season. www.thevpp.ca
The Entertainment Scene:
Eli Martin from 'Marinol Nation' talks about the release of their 3rd CD. Eli shares how his life is written in to the music and how he is very proud to support local. 'Marinol Nation' also has an upcoming show at The Trinity Lounge on October 24th.
In The Community:
'STOP GAP' Natalie Normand from 'Breaking Barriers to Business' talks about a new 'FREE' program available to businesses in Sarnia-Lambton. Creating accessibility for everyone in Sarnia-Lambton.
www.stopgapsarnialambton.ca
Closing Segment:
Future Combat STars of MMA coming to 'RUSTIC' www.futurecombatstars.com
FIrst Firday with El Camino at Cheeky Monkey www.cheekymonkeysarnia.ca
Adam Hobbs and Friends preparing for a "LIVE" show on October 15th.
www.TVSN.ca for more events in Sarnia-Lambton.