Posted in: News, THE SHOW with David Burrows | No Comments | Posted on October 21, 2021 by Mary Anne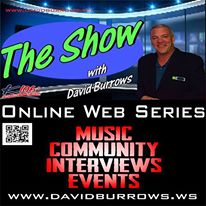 Published on Oct 20, 2021
Opening Segment:
Future Combat Stars of MMA HUGE Success.
The Entertainment Scene:
Hallow'een is fast approaching. Are you ready? The Painted Cat and Costumes Canada can make sure you are. Your one stop shop for all your disguises. Watch as 'The Painted Cat' transforms David into a 'REAL ZOMBIE' www.thepaintedcat.ca www.thecostumescanada.ca
In The Community:
Harmony For Youth is in the 15th year for their annual Haunted House. Harmony for Youth member Tabi Dupuis talks about the importance of Harmony for Youth and how money from the Haunted House supports activities in the youth organization. www.harmonyforyouth.org
Apps with Mark Russell:
Marvel fans will love this app.
Closing Segment:
Captain Kidd Days is getting ready for 'Night of the Living Mudmen' wsg Chemical Valley.
Theatre Sarnia opens it's 89th season with 'Shorthanded' at Imperial Theatre, Sarnia ON.
Sarnia-Lambton Video Events Calendar and more at www.TVSN.ca