Posted in: News, THE SHOW with David Burrows | No Comments | Posted on November 4, 2021 by Mary Anne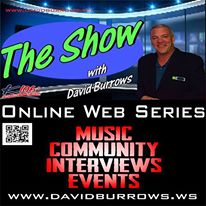 Published on Nov 3, 2021
Episode #209 - CELEBRATING 4 YEARS!
Opening Segment:
Hallowe'en recap.
The Entertainment Scene:
First Friday always has lots of activity. This month we visit The Lawrence House. Melissa Upfold talks to David about 'Spoken Word' a monthly event open to the public to share, poetry, music and readings.
In The Community:
K106.3 FM morning show host, 'MAX MAJOR' is preparing for a fun live streaming event at Lambton Mall. Max and friends will be gaming through the night in support of 'Noelle's Gift'. Check out all the fun details. www.playingforcharity.com
Apps with Mark Russell:
This week Mark talks about 'Mobile Passport'.
Closing Segment:
Win tix to see 'Finger Finger Eleven (F11)​ at 'Rustic'!