Posted in: News, THE SHOW with David Burrows | No Comments | Posted on November 18, 2021 by Mary Anne
Published on Nov 17, 2021
The Show with David Burrows #211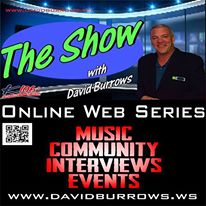 Opening Segment:
Petrolia Community Theatre successful with "Dear Santa, Thanks, But That's Not Our Grandma" - www.petroliatheatre.com
Max Major and friends gearing up for Black Friday in support of Noelle's Gift - www.playingforcharity.com
The Entertainment Scene:
The Disney Classic 'Mary Poppins' is coming to the Imperial Theatre. Director, Richard Teskey talks about some of the magic to expect. Many special effects and added music will be part of the performance that begins November 20th. www.imperialtheatre.net
In The Community:
Noelle's Gift continues to give back to the community of Sarnia-Lambton. This time a special family fun day for families who are financially challenged at the this time of year. Committee member Jackie Major-daamen, shares the details of the upcoming event.
Apps with Mark Russell:
NEST part 2
Closing segment:
The new name is out. "The Station Music Hall" formerly known as "RUSTIC" is prepaing for it's re-opening on November 20th.
A special video interview with owner Stuart Manchee is scheduled for release!