Posted in: News, THE SHOW with David Burrows | No Comments | Posted on November 25, 2021 by Mary Anne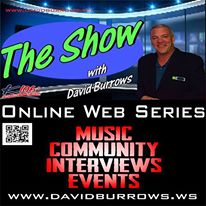 Published on Nov 25, 2021
Episode #212
Opening Segment:
'Behind Closed Doors' at Lambton Mall
Playing for charity starts Friday at 2pm www.playingforcharity.com
One Bad Son & The Lazys rock The Station Music Hall
The Entertainment Scene:
Tis the season for 'The Nightingales Chorus'
Celebrating 20 years of successful performances, 'The Nightingales Chorus' has become a Sarnia tradion. Brent Wilkinson shares what to expect from this years production from well respected and loved director/producer Carrie Beauchamp.
In The Community:
The annual 'Celebration of Lights' is once again lighting up front street. Committee member Cathie Blake talks about the monies needed to keep the project 'lit up' every year. A special event is coming up for the community to participate and help with financial support for the Christmas display that attracts thousands every year.
Apps with Mark Russell:
Never miss that special date ever again!
Closing segment:
Bluewater Health Foundation "Winter Wonderland event.
The Show and TVSN prepares to go 'LIVE'