Posted in: News, THE SHOW with David Burrows | No Comments | Posted on December 2, 2021 by Mary Anne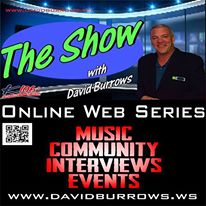 Published on Dec 1, 2021
Episode #213
Opening Segment:
Matthew Good delivers an over the top performance at The Station Music Hall! www.thestationmusichall.com
The Entertainment Scene:
Mike Barnes, owner of Eclipse - Catering / Bar & Grill​ joins us to share the details of the 'Santa Brunch' coming up with TPC Studio​ (The Painted Cat) and Santa Claus himself. Mike also tells us about the great local music coming to the licensed venue.
In The Community:
Kathy Alexander, Executive Director for Bluewater Health Foundation​ join us to talk about the organizations campaign to raise money for the many needed items and equipment at the hospital. A special 'Light Up Our Hospital' event is set for December 10th. Kathy also talks about why the money is so desperately needed and how the community can help. www.bluewaterhealthfoundation.ca
Apps with Mark Russell:
A fun and cool game for you to try. www.markrussellsarnia.com
Closing Segment:
A new 'LIVE' and interactive talk show coming soon to The Video Show Network​.
Other local events and more at www.TVSN.ca