Posted in: News, THE SHOW with David Burrows | No Comments | Posted on December 27, 2021 by Mary Anne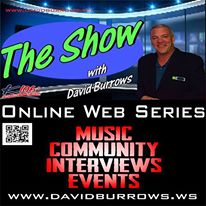 Published on Dec 15, 2021
Episode#215
Opening Segment:
Mayor Mike Bradley makes national news about music concerts.
The Entertainement Scene
2016 is almost here! Eclipse - Catering / Bar & Grill​ is featuring Rob Jenkins and The Room​ for their New Year's Eve Event. Band Member's Aaron Zimmer & Rob Jenkins talk about their new Christmas album! (REALLY) and what to expect from their performance at the event.
In The Community:
Christmas is certainly a time of giving. Many local families and children go without at this special time of year.
Local radio station 99.9FM The Fox - Sarnia​ has joined with 2 local business to put on 'Toy Mountain'. Marketing Director for Blackburn Radio Sarnia, Aaron Zimmer talks about the huge need in our community and how you can give your support to local children.
Closing Segment:
The Station Music Hall announces Danko Jones​.
The Rock and Roll Christmas Concert at Imperial Theatre, Sarnia ON.​ this weekend.
#weeklyblab live coming soon!