Posted in: News, THE SHOW with David Burrows | No Comments | Posted on January 21, 2022 by Mary Anne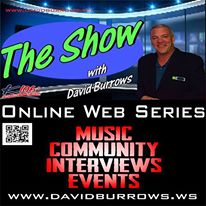 Published on Dec 22, 2021
Opening Segment:
2nd Annual Rock and Roll Christmas Concert a HUGE success!
Special Thank you to Chris Sit Photography for sharing his magnificent photo's from the event.
The Entertainment Scene:
A re-visit and update with 'Markur'. A project 2 years in the making Markur is preparing to release his next playlist of music. A visit to 'Whiteboard Studio's' with Markur explaining the vision of his music and what to expect with the release coming in February. www.markurmusic.com
In The Community:
Michele Dionne is always sharing the positive good news in Sarnia-Lambton. Now she has invited several local positive influencer's to speak at The Positive Power Empowerment Series coming in January. A visit to Jordan's Country Cupboard with Michele reveals more of the details of this exciting positive event. www.sarniarocks.com
Apps with Mark Russell:
When you gotta go, you'll know where to go.
Closing Segment:
More about the 'NEW' TVSN channel streaming 24/7