Posted in: News, THE SHOW with David Burrows | No Comments | Posted on January 21, 2022 by Mary Anne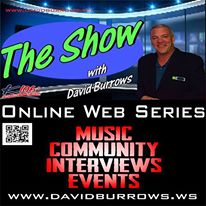 Published on Jan 5, 2022
Opening Segment:
Masquerade Ball supporting The Deker Bauer Foundation, with Suit Up Whiskey n Rain HUGE success!
The Entertainment Scene:
First Friday is back and this month we talk with local musician Nick Lewis. Nick will be performing at Blackwater Coffee Co. as part of the First Friday events. Nick talks about his recent trip to Peru and how he has grown as a musician and a person.
www.blackwatercoffee.ca
In The Community:
Pandas/Pans disease is effecting many young children and needs your help. Kerry Henrikson from the local Pandas/Pans chapter explains the disease and how you should be aware. Kerry also tells about a weekly meat raffle supporting the local organization.
www.pandaspansontario.org
Apps with Mark Russell:
Android fans will never fall asleep! LOL!
Closing Segment:
Special musical announcements and events coming to Sarnia in January.'éP"'P"