Posted in: News, THE SHOW with David Burrows | No Comments | Posted on January 21, 2022 by Mary Anne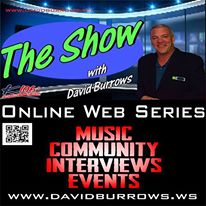 Published on Jan 20, 2022
The Show with David Burrows #220
Opening Segment:
Cheeky Monkey welcomes Scott Manery & The Barnburners for February First Friday.
David also welcomes David Noel from Investors Group as a new sponsor to The Show.
The Entertainment Scene:
Whisky fans will love this special event 'Celebrating Canadian Whiskies' David talks with chairman Bill Franks from the Canadian College of Whisky Knowledge. Bill talks about a very special event coming to Memorable Moments in Sarnia. Bill also talks about Jim Murray, author of 'The Whisky Bible.
In The Community:
Mental Health and many other medical services are available in our community at Bluewater Health. What exactly are they and how do we access them. Cathy McFarland from Bluewater Health shares all the information and the importance of these services in our community. Cathy also talks about 'Dan Edwards' and his inspiration to others and his support of Bluewater Health. www.bluewaterhealth.ca
Apps with Mark Russell:
If you need a roommate, Mark has the answer.
Closing Segment:
Jeff Leeson and friends are coming to 'Comedy Night' at The Station Music Hall on Saturday January 23rd. David is still trying to figure out why he has not yet been on The Jeff Leeson Show. David also shares how and where to get tickets for this upcoming hilarious event.