Posted in: News, THE SHOW with David Burrows | No Comments | Posted on January 27, 2022 by Mary Anne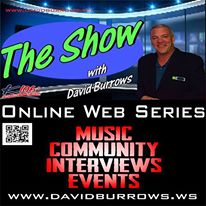 Published on Jan 26, 2022
Opening Segment:
Jeff Leeson backstage interview.
Eclipse Grand opening a huge success.
The Entertainment Scene:
First Friday welcomes the high energy, fun and entertainment of Scott Manery and the Barnburners to Cheeky Monkey on February 5th. The popular band talks about their new CD 'Believe me when I lie to you.' The band also shares the excitement of having their music on a new film coming out this summer. www.scottmanery.com
In The Community:
The Awesome Foundation of Sarnia has once again awarded $1000 to a local project. Kari Roos talks about her project 'Family Wellness Day' coming up and March. Kari talks about the importance of her event and how it will have a positive impact on our community.
Apps with Mark Russell:
Christmas is over. Time to lose that weight.
Closing Segment:
LIVE broadcast coming to The Station Music Hall
Men Who Cook event in support of The Huron House Boys Home
More at www.TVSN.ca