Posted in: News, THE SHOW with David Burrows | No Comments | Posted on February 10, 2022 by Mary Anne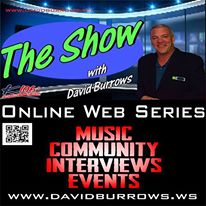 Published on Feb 9, 2022
Opening Segment:
A fun day at Marcin Bowl. www.marcinbowl.ca
A trip to the Palace of Auburn Hills.
The Entertainment Scene:
The return of T. Cass. After taking a 3 year break from performing and creating his own rhymes and music in the hip-hop world, T. Cass is back with a new music video. Recently performing at The Station Music Hall with his brother Michael Cassidy, T. Cass talks about what inspired him to return to the hip-hop music scene.
In The Community:
The Huron House Boys Home is an important part of our community. Executive Director for HHBH shares the importance of the organization and the different events held every year. Don also shares his gratitude to be part of such a giving community. www.hhbh.ca
Apps with Mark Russell:
Dog lover's will love this app.
Closing segment:
The Video Show Network is now 'LIVE' 24/7
Mobile marketing for business.