Posted in: News, THE SHOW with David Burrows | No Comments | Posted on February 24, 2022 by Mary Anne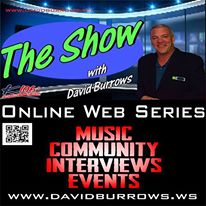 Published on Feb 24, 2022
Opening Segment:
Many Sarnia pool players dominate the 22nd OVNEA 8-ball championships.
Bloomin' Late at Eclipse Catering Bar & Grill.
The Entertainment Scene:
The 3rd annual Chili Willy Cookoff. Ashley Tanguay of Memorable Moments, shares the details of this fun event including local music. www.memorableevents.ca
In The Community:
'Bowl For Kids Sake'. An annual event in support of Big Brothers/Big Sisters. Michael Hurry, Executive Director for the organization talks about the fun event coming to Marcin Bowl. Hurry also talks about the need for more volunteers at the organization.
Apps with Mark Russell:
Did you feel that shake?
Closing Segment:
Tanya Marie Harris coming to Sarnia for 2 special shows.
Paresh Thakkar of Personal Touch Eatery to appear on 'Chopped Canada'
More videos and events at www.TVSN.ca