Posted in: News, THE SHOW with David Burrows | No Comments | Posted on May 27, 2022 by Mary Anne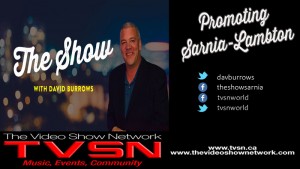 Published on May 24, 2022
Opening Segment:
Long weekend recap.
The Entertainment Scene:
Fashion, Music and Fun. Sarnia Fashion Week​ is coming to downtown Sarnia. Organizers Megg DiBrita​ and Stephen Norton​ are bringing the event to Lochiel Street in front of local business Lenox​. DiBrita & Norton share all the details of this top notch, fun and formal event.
In The Community:
Cystic Fibrosis is more common in our community than you may be aware. Students and volunteers of Lambton College Shinerama​ are preparing many local events to raise funds. The group is also reaching out to the community for sponsors, volunteers and other support. Spokesperson for the local group Erin Bourque​ talks about the cause.
Closing Segment:
Preferred Towing Sarnia​ celebrating 25 years. www.preferredtowing.com
The Sarnia Lambton Chamber of Commerce​ OBAA Red Carpet Pre-Show.
Highway Jones returns to Eclipse - Catering / Bar & Grill​for a special Luau & game night.
More local events and videos can be watched at www.tvsn.ca