Posted in: Concerts & Events, First Friday, Local Talent, News | No Comments | Posted on April 7, 2022 by Mary Anne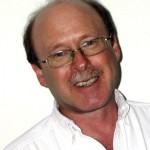 April's First Friday at the Cheeky Monkey With The Casuals
Saturday April 7, 2022
Vibrant Harmony Singing Gets The Toes-A-Tappin'
by Brian Hay
Solid and basically faultless rhythm playing that wasn't quite straight out of textbooks didn't hurt either. The Casuals found a pocket early on and projected everything clearly from its centre.
It's a guess but, as their set progressed, there was a sense the cues were being set up by guitarist Bill Hines and not their rhythm players. The concept is great … when it works. If it isn't done perfectly the energy falls out of the music faster than a skydiver who forgot about the parachute but when it is there's not much that can stand beside it. The Rolling Stones and the Who came up with two of the most exciting rhythm sections on record with Keith Moon taking cues from Pete Townshend while Bill Wyman and Charlie Watts wove magic into setups crafted by Keith Moon Richards.
With 'The Casuals' all the changes were marked clearly by drummer Al Wallace. He stayed in time neatly and jumped ahead just slightly whenever there was a slight alteration in the patterns played by Hines. It was subtle but the dramatic effect it injected into musical shifts was pronounced. Bass player Will McCuaig was lock/step with everything while holding down both the time signature and reinforcing their melodic foundation. Guitarist David Wright wove six-string work into notably different sounds that came from the twelve-string acoustic played by Hines. Keyboard wizard Bob Martin and electric guitar player Ron Collacutt stepped out with delectably tasty nuggets while doing their part to strengthen the bands' rhythmic foundation.
The lead singing was handled mainly by Martin who stepped aside a few times when Hines took over. The spots where everything took on a unique feel happened when the group sang as a whole unit. They weren't always flawless but with the charge in their playing and how quickly they pulled things together when something went astray they transcended any minor blips effortlessly.
Their material drew heavily on groups, such as the Beatles, the Eagles and others who marked their catalogues with approachable melodies and stirring harmony but their spectrum delved into other territory as well. Over the evening they pulled out numbers such as 'Runaway' by Del Shannon and Max Crook, and a great cover of Bob Dylan and Ketch Secor's iconic song, 'Wagon Wheel'. That piece especially was given a unique stamp.
The core members of the Casuals play regularly at the Sarnia Yacht Club and, apparently, are joined frequently by other musicians who step up on Open Stage Nights, which are also a feature there. There's definitely good things happening musically in the Sarnia-Lambton area. All one has to do is look.
The Casuals illustrated that fact beautifully last night.
To view more photos taken by Brian Hay & Roland CLICK HERE
Next First Friday is May 4th. Wild Cards will be at Cheeky Monkey to entertain you from 7-9:00 p.m.