Posted in: Concerts & Events, First Friday, Local Talent, News | No Comments | Posted on August 8, 2021 by Mary Anne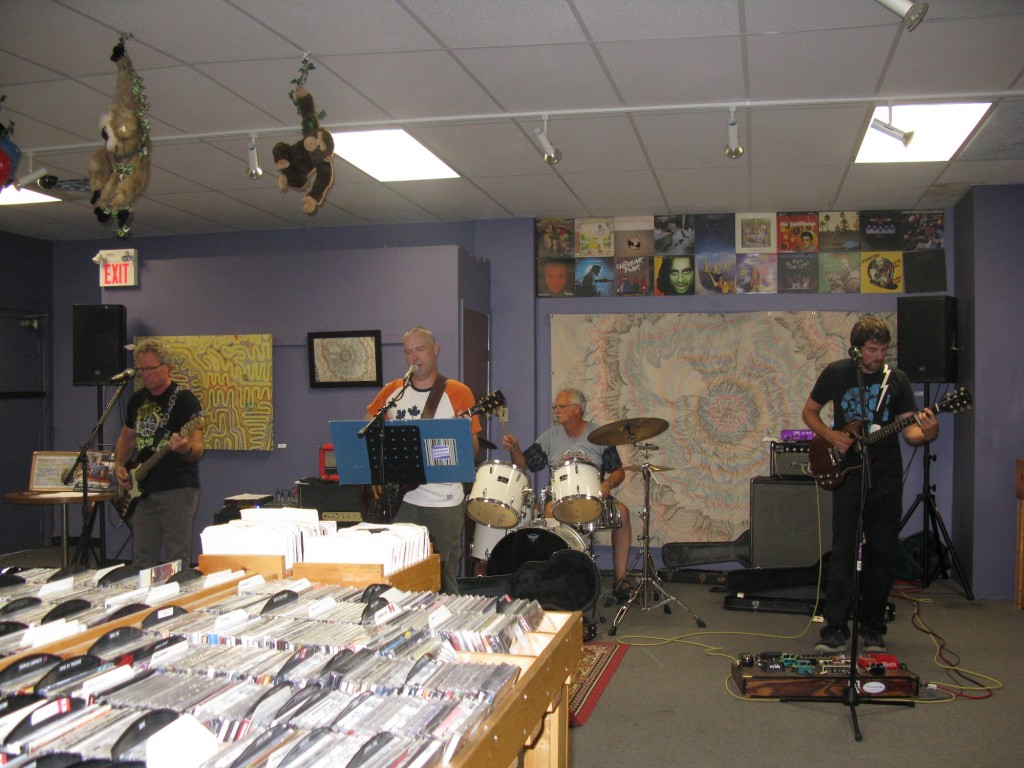 It may have been just a coincidence, but I doubt it.  Last night during the August 7, 2021 First Friday, we noticed a marked increase in the sale of Tragically Hip on both CD and DVD.  I believe it had everything to do with the fact that lead singer, James McNaule, of BIG HIGHWAY, sounded very similar to Gord Downie of The Hip.  He wasn't exactly like him, but enough so that even when they did a cover of Pearl Jam or Wide Mouth Mason song, images of Downie filled you thoughts.  Hence the increase in Hip sales.
Downie is known for an edginess where James' style was calmer yet still filled with the passion of a solid vocalist.  That can be said of the rest of the band as well.  They all have great day jobs, but the passion and level of professionalism they bring to their music is admirable.  James along with Dave Johnston on bass and Andrew Germain on lead guitar have been playing as a unit for quite a while working towards playing in public.  You would have heard of them sooner, but like many bands, there was an issue of finding the perfect fit to complete the band in the drumming department.  They seem to have accomplished that in Ric Brown.  We personally go way back with Ric.  He too hails originally from Wallaceburg where he and Roland went to high school together just a year apart.  Musically we know him from playing percussion for Tony Dowswell during First Fridays, ArtWalk and Record Store Days of the past here at Cheeky Monkey.
Now they have the perfect blend of talent, generations, playlist and dedication, you will hear of BIG HIGHWAY often I am predicting.
For more photos taken during August First Friday - CLICK HERE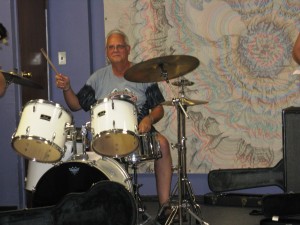 On the Cheeky Monkey walls, the distinctive artwork of Stewart Wayne Fanning will be available to enjoy and purchase until August 29.  His work really does have to be seen in person to be appreciated.  The 2 large pieces on canvas were painstakingly draw by hand with felt markers taking 6 months each.