Posted in: News, Trivia Q & A | 1 Comment | Posted on January 3, 2022 by Mary Anne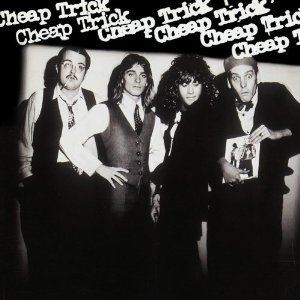 Q.  Which group appeared on some of John Lennon's last recorded tracks?
A.  Cheap Trick
Following the birth of his son Sean in 1975, Lennon had put his career on hold to raise him.  After five years of little musical activity aside from recording the occasional demo in his apartment in New York, Lennon felt ready to resume work.
In the summer of 1980, Lennon made a sailing trip through treacherous waters from Newport, Rhode Island, to Bermuda. After almost losing his life in a storm on the journey, he began to write new songs and reworked earlier demos.  Ono also wrote many songs, inspired with new confidence after Lennon had stated that he believed that contemporary popular music such as the B-52's "Rock Lobster" bore similarities to Ono's earlier work.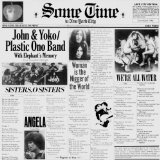 The couple decided to release their work on the same album, the first time they had done so since 1972's politically charged Some Time in New York City. In stark contrast to that album, Double Fantasy (subtitled A Heart Play) was a collection of songs wherein husband and wife would conduct a musical dialogue. The album took its title from a species of freesia, seen in the Bermuda Botanical Gardens, whose name Lennon regarded as a perfect description of his marriage to Ono
They produced dozens of songs, enough to fill Double Fantasy and a large part of a projected second album, Milk and Honey.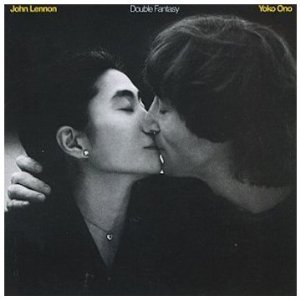 Lennon wanted to work with different musicians than he had previously, and had Douglas assemble and rehearse the band without telling them who they would be recording with.  While the sessions were underway, Douglas brought Rick Nielsen and Bun E. Carlos of the band Cheap Trick (whom he was also producing) to play on Lennon's "I'm Losing You" and Ono's "I'm Moving On", but these were eventually re-recorded with the studio musicians. (The Cheap Trick version of "I'm Losing You" was included on the John Lennon Anthology collection released in 1998.)
The sessions remained top secret. Lennon and Ono still weren't signed to a record label and paid for the initial sessions themselves.  After they were satisfied that the album was strong, their publicist Bruce Replogle leaked the news that the couple was back in the studio again.
Immediately, Lennon was inundated with offers from all the major labels. The recording industry was shocked when the couple signed with the newly formed Geffen Records on 22 September 1980 because David Geffen shrewdly insisted on speaking with Ono first, and regarded her contributions as equal to Lennon's. He signed them before hearing any of the tracks