Posted in: News, Trivia Q & A | 1 Comment | Posted on July 21, 2022 by Mary Anne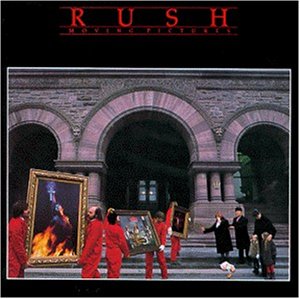 Q. How did Rush come up with the instrumental song YYZ?
A. From luggage tags
"YYZ" is an instrumental rock piece by Canadian rock band Rush, from their 1981 album Moving Pictures. Following its initial release, it became one of the band's most popular pieces and has been a staple of the band's live performances. The instrumental has been featured on all live concert video recordings in some form since its release. The live album Exit…Stage Left (1981) and the concert video recording A Show of Hands (1989) both include versions in which Neil Peart incorporates a drum solo.
YYZ is the transmitter code for Toronto's Lester B. Pearson International Airport. Every airport is assigned a unique 3 letter code, and that code is always being transmitted so that pilots can tell, roughly, where they are and verify that their navigational radios are tuned properly. These codes are also written on your luggage tags when you fly. The intro to the song is Morse code for "YYZ."
Peart and Geddy Lee have both said "It's always a happy day when YYZ appears on our luggage tags."
This was nominated and was the runner up for the Best Rock Instrumental award in the 1982 Grammys. It lost to The Police's "Behind my Camel."