Posted in: News, Trivia Q & A | No Comments | Posted on August 24, 2021 by Mary Anne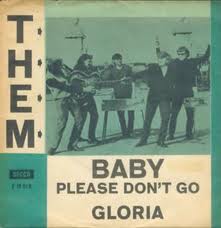 Q.  Who played second guitar on "Gloria" by Them?
A.  Jimmy Page
"Gloria" is a rock song classic written by Northern Irish singer-songwriter Van Morrison and originally recorded by Morrison's band Them in 1964 as the B-side of "Baby, Please Don't Go".
Morrison said that he wrote "Gloria" while he performed with the Monarchs in Germany in the summer of 1963, at just about the time he turned eighteen years old. He started to perform it for audiences at the Maritime Hotel when he had returned to Belfast and joined up with the Gamblers to form the band Them. He would ad-lib lyrics as he performed, sometimes stretching the song to fifteen or twenty minutes in duration. After signing a contract with Dick Rowe and Decca, Them went to London, where they had a recording session at Decca Three Studios in West Hampstead on 5 July 1964, including "Gloria" as one of the seven songs recorded that day. Besides Morrison, present were Billy Harrison on guitar, Alan Henderson on bass, Ronnie Millings on drums and Patrick John McCauley on keyboards. Rowe brought in session musicians Arthur Greenslade on organ, Jimmy Page on guitar, and Bobby Graham on drums, since he considered the Them members too inexperienced.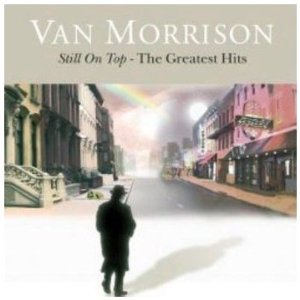 In 1999, "Gloria" by Them received the Grammy Hall of Fame Award.  In 2000, "Gloria" by Them was listed as number 81 on VH1's list of The 100 Greatest Rock Songs of All Time.   In 2004, "Gloria" by Them was ranked #211 on Rolling Stone's list of the 500 Greatest Songs of All Time.  "Gloria" was also included in The Rock and Roll Hall of Fame's 500 Songs that Shaped Rock and Roll twice: by Patti Smith and by Shadows of Knight.