Posted in: News, Trivia Q & A | No Comments | Posted on August 15, 2021 by Mary Anne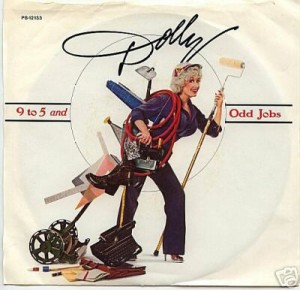 Q. Dolly Parton had a 1981 hit with which song from the film of the same name?
A. 9 to 5
The song 9 to 5 was written for the comedy film 9 to 5, starring Jane Fonda, Lily Tomlin, and Parton in her film debut. The song—and film—owe their titles to an organization founded in 1973 with the aim of bringing about better treatment for women in the workplace. In addition to appearing on the film soundtrack, the song was the centerpiece of Parton's 9 to 5 and Odd Jobs album, released in late 1980. The song is also featured in a musical theater adaptation of the film, featuring a book by the film's original writer, Patricia Resnick, and 20 additional songs written by Dolly Parton.
A few months before Parton's song and the film, Scottish singer Sheena Easton released a single called "9 to 5" in the UK. When Easton's song was released in the U.S. the following year it was renamed "Morning Train (Nine to Five)" to avoid confusion. Easton's single reached the number one spot on Billboards Hot 100 Chart three months after Parton's song left that spot. While Parton's song features an empowered (if challenged) working woman, Easton's song features a passive, love-struck woman waiting around at home all day for her lover to return to her.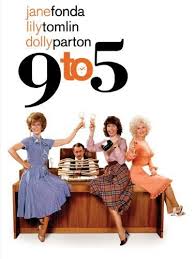 It is one of the few Billboard chart songs to feature the clacking of a typewriter. Parton has stated in a number of interviews through the years that when she wrote the song, she devised the clacking typewriter rhythm running her acrylic fingernails back and forth against one another.
With "9 to 5", Parton became only the second woman to top both the U.S. country singles chart and Billboard's Hot 100 with the same single (the first being Jeannie C. Riley, who had done so with "Harper Valley PTA" in 1968).