Posted in: News, Trivia Q & A | No Comments | Posted on November 8, 2021 by Mary Anne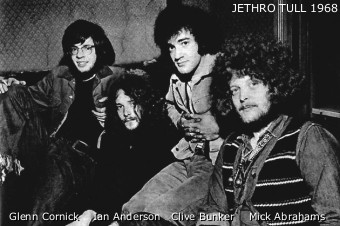 Q.  How did Jethro Tull receive it's name?
A.  Their booking agent found a book written my JETHRO TULL who was an 18th century involved in making a seed drill.
Ian Anderson started his first band, the Blades, in Blackpool, England in 1962. The group featured Anderson on vocals and harmonica, Jeffrey Hammond on bass, John Evans on drums, and a guitarist named either Hipgrave or Michael Stephans.  Drummer Barrie Barlow became a member in 1963 after Evans had switched from drums to piano. By 1964 the band had developed into a seven-piece Blue-eyed soul band called the John Evan Band (later the John Evan Smash). By this point Evans had shortened his surname to "Evan" at the insistence of Hammond, who thought it sounded better and more unusual.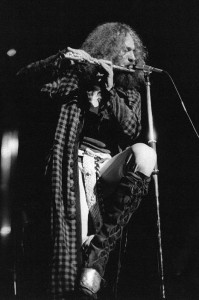 In 1967, the band moved to the London area, basing themselves in nearby Luton; they also travelled to Liverpool. However, money remained short and within days of the move most of the band quit and headed back north, leaving Anderson and bassist Glenn Cornick (who had replaced Hammond) to join forces with blues guitarist Mick Abrahams and his friend, drummer Clive Bunker, both from the Luton-based band McGregor's Engine.  At first, the new band had trouble getting repeat bookings and they took to changing their name frequently to continue playing the London club circuit. Band names were often supplied by their booking agents' staff, one of whom, a history enthusiast, eventually christened them "Jethro Tull" after the 18th-century agriculturist. The name stuck because they happened to be using it the first time a club manager liked their show enough to invite them to return. They were signed to the blossoming Ellis-Wright agency, and became the third band managed by the soon-to-be Chrysalisempire. It was around this time that Anderson purchased a flute after becoming frustrated with his inability to play guitar like Eric Clapton