Posted in: News, Trivia Q & A | 1 Comment | Posted on October 31, 2021 by Mary Anne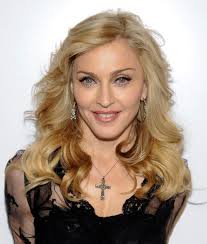 Q.  What 15 year old Rock-Icon-to-be was grounded for the whole summer after sneaking out to her first concert to see David Bowie?
A.  Madonna
Madonna Louise Ciccone  (born August 16, 2021) to Catholic parents Silvio Anthony "Tony" Ciccone and Madonna Louise Fortin (c. 1933 – December 1, 2021) in Bay City, Michigan, on August 16, 1958. Her father's parents were immigrants from Pacentro, Italy, while her mother was of French-Canadian ancestry. Tony worked as an engineer designer for Chrysler and General Motors. Since Madonna had the same name as her mother, family members called her "Little Nonni".
She was raised in the Detroit suburbs of Pontiac and Avon Township (nowRochester Hills). Months before her mother died from breast cancer, Madonna noticed changes in her behavior and personality, although she did not understand the reason. Her mother was at a loss to explain her medical condition, and often began to cry when Madonna questioned her about it. Madonna later acknowledged that she had not grasped the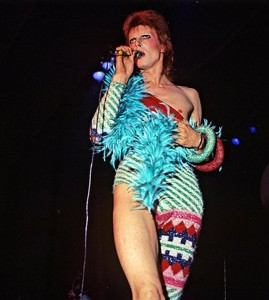 concept of her mother dying.
Madonna turned to her paternal grandmother for solace. The Ciccone siblings resented housekeepers and invariably rebelled against anyone brought into their home ostensibly to take the place of their beloved mother. Madonna later told Vanity Fair that she saw herself in her youth as a "lonely girl who was searching for something. I wasn't rebellious in a certain way. I cared about being good at something. I didn't shave my underarms and I didn't wear make-up like normal girls do. But I studied and I got good grades…. I wanted to be somebody." Terrified that her father Tony could be taken from her as well, Madonna was often unable to sleep unless she was near him.
In 1966, Tony married the family's housekeeper Joan Gustafson; they had two children, Jennifer (born 1967) and Mario (born 1968). At this point, Madonna started to resent him for decades, and developed a rebellious attitude. She attended St. Frederick's and St. Andrew's Catholic Elementary Schools, and West Middle School. Madonna was known for her high grade point average, and achieved notoriety for her unconventional behavior. She would perform cartwheels and handstands in the hallways between classes, dangle by her knees from the monkey bars during recess, and pull up her skirt during class—all so that the boys could see her underwear.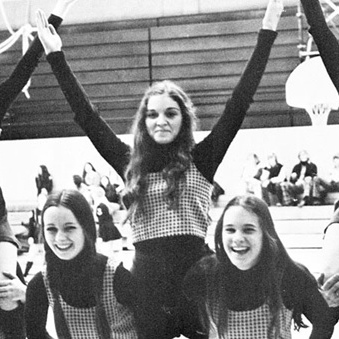 Madonna later attended Rochester Adams High School where she became a straight-A student and a member of the cheerleading squad. After graduating, she received a dance scholarship to the University of Michigan School of Music, Theatre & Dance, and attended the American Dance Festival over the summer. She convinced her father to allow her to take ballet lessons and was persuaded by Christopher Flynn, her ballet teacher, to pursue a career in dance.