Posted in: News, Trivia Q & A | 1 Comment | Posted on December 11, 2021 by Mary Anne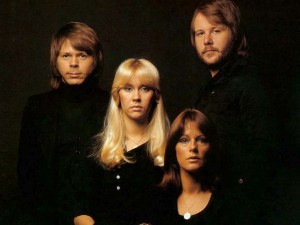 Q.  What band was first choice for the music of the Disney movie 'Lion King'?
A.  Abba
Lyricist Tim Rice, who was working with composer Alan Menken on songs for Aladdin, was invited to write the songs, and accepted on the condition of finding a composing partner. As Menken was unavailable, the producers accepted Rice's suggestion of Elton John,after Rice's invitation of ABBA fell through due to Benny Andersson being busy with the musical Kristina från Duvemåla. John expressed an interest in writing "ultra-pop songs that kids would like; then adults can go and see those movies and get just as much pleasure out of them", mentioning a possible influence of The Jungle Book, where he felt the "music was so funny and appealed to kids and adults".
Other interesting facts about Lion King soundtrack:
A few weeks before the film opened, Elton John was given a special screening. Noticing that the film's love song had been left out, he successfully lobbied to have the song put back in. Later, "Can You Feel the Love Tonight" won him an Academy Award for Best Original Song.
Jim Cummings had to fill in for Jeremy Irons during the song "Be Prepared". Jeremy threw out his voice after singing, "You won't get a sniff without me!".
The song that Rafiki sings, 'Asante sana Squash banana, Wewe nugu mimi hapana' is Swahili for "Thank you very much, Squash banana, You're a baboon and I'm not." Simba asks, "What's that supposed to mean anyway?" and Rafiki says, "It means you're a baboon and I'm not."
German-born Hans Zimmer called in the services of his South African friend, Lebo M., to help provide some authenticity to the film's musical soundtrack. The two had previously collaborated on John G. Avildsen's The Power of One (1992). It is Lebo M.'s call that you hear on the opening bars of "Circle of Life". He also wrote the African chant that underpins this stirring version of the song.
Elton John and Tim Rice were a little shocked when they saw that the producers originally intended to have their (eventual) Oscar-winning love ballad "Can You Feel the Love Tonight" as a duet between Timon and Pumbaa.
For its Platinum Edition DVD release, a new song was recorded and animated. "The Morning Report" was written for the Broadway musical by Elton John and Tim Rice. They wrote two other songs for the play, "Chow Down" and "The Madness of King Scar".