Posted in: News, Trivia Q & A | 1 Comment | Posted on December 16, 2021 by Mary Anne

Q.  What rock band has the longest running fan club?
A.  Queen
The Official International Queen Fan Club is the official fan club for the rock band Queen. Based in London, it was officially founded in February 1974 by Pat and Sue Johnstone after the release of the band's first album. At one stage, the world-wide membership of the club reached 20,000 people. Magazines are put out quarterly, contain information on the band, offer band merchandise, and feature a letter to the club members by one band member. In the late 1980s, the club started to put on annual conventions at different venues in England and these get-togethers are still continuing to this day.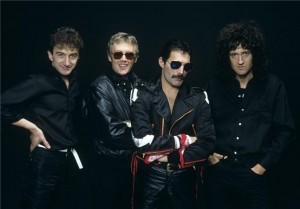 According to Guinness World Records, the club is the "Longest-Running Rock Group Fan Club" in the world