Posted in: News, Trivia Q & A | 1 Comment | Posted on February 13, 2022 by Mary Anne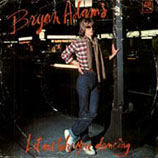 Q.  What was Bryan Adams first song to make the charts?
A.  Let Me Take You Dancing - a disco hit!
'Let Me Take You Dancing'  is notable for being Adams' first solo single and his first ever release as a solo artist when he was  just 18.   Released November 6, 1978.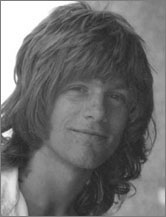 A disco influenced pop song in its original mix, the popular remixed version of the song is even more disco-oriented. It was one of the first songs that Adams and Jim Vallance wrote together and was based on a rag-time piano riff that Vallance had written.  Although the single experienced some minor radio success, respected remixer John Luongo was recruited to remix the song to make it sound like a proper disco track ready for release in the USA.  The song went to number twenty-two on the disco chart.
Luongo chose to increase the tempo of the song, but there was no time compression technology at that time so this increased the pitch of Adams's vocals. Adams was disappointed with the speeded-up sound.  Adams has only performed it live on a handful of occasions. Despite being a single, neither "Let Me Take You Dancing" (except for the 12″ disco mix) or its B Side, "Don't Turn Me Away", has appeared on an official CD release as of 2014.