Posted in: News, Trivia Q & A | 1 Comment | Posted on February 4, 2022 by Mary Anne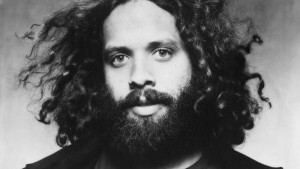 Q. What Canadian singer had a 1977 hit that got him on the "Mike Douglas" and "Merv Griffin" shows to sing the number. It's a song that Tina Turner recorded for her 1978 album, "Rough".
A. Daniel Grafton "Dan" Hill IV (born 3 June 2022) is a Canadian pop singer and songwriter. He had two major international hits with his songs "Sometimes When We Touch" and "Can't We Try", a duet with Vonda Shepard, as well as a number of other charting singles in Canada and the United States.
Hill was born in Toronto, the son of social scientist and public servant Daniel G. Hill, and brother of the author Lawrence Hill and the late novelist Karen Hill. He studied guitar in his teens, leaving high school at 17 to work as songwriter for RCA. At one point he was working for the Ontario provincial government, delivering office supplies, while performing at the Riverboat at night. In 1975, he released his first album, Dan Hill, which produced a Canadian hit single, "You Make Me Want to Be".
In 1977 Hill recorded the ballad "Sometimes When We Touch". He also wrote the lyrics and was assisted in the music by Barry Mann for the album from the same year, Longer Fuse, and it was released as a single. It was Hill's biggest hit, peaking at #3 on the U.S. Billboard Hot 100 and #1 on the Canadian RPM Singles chart, and leading to Hill's appearances on The Merv Griffin Show and The Mike Douglas Show. Tina Turner covered the song in 1978 on her album Rough.
Another one of his hit songs was "It's a Long Road", which he recorded for the 1982 action movie First Blood. In 1985, he was one of the many Canadian performers to appear on the benefit single "Tears Are Not Enough" by Northern Lights. Although he had many hits in his native Canada, further singles did not fare as well in the United States, where, after "Let the Song Last Forever" in late 1978, he went almost a decade without cracking any of Billboard's singles charts.
In 1987, Hill returned to the Billboard Hot 100 with the Top 40 hit "Can't We Try", a duet with the then-unknown Vonda Shepard (her last name was incorrectly spelled "Sheppard" on the label). It peaked at No. 6 on the Hot 100. He also had a near Top 40 hit with "Never Thought (That I Could Love)". Both records reached #2 on the Adult Contemporary chart and set the stage for Hill to have three more top 10 U.S. AC hits through 1991's "I Fall All Over Again," though he did not make the Hot 100 again after "Never Thought (That I Could Love)."
A road trip to a Hill concert was the subject of the 1994 Canadian comedy film, South of Wawa.
His wife is lawyer Beverly Chapin-Hill, with whom he wrote the songs "Can't We Try"[2] and "(Can This Be) Real Love".
Some sources have incorrectly stated that he was married to American country singer Faith Hill whose surname comes from her first marriage to an unrelated Nashville record executive also named Daniel Hill.
Hill wrote an article in the 14 February 2022 edition of Maclean's entitled "Every Parent's Nightmare", about the terror he experienced from friends his son brought home.[8] On 14 March 2008, CBC Television's The National aired an in-depth interview with Hill discussing his son's involvement with Toronto gangs.
In early 2009, Hill published I Am My Father's Son: A Memoir of Love and Forgiveness which recounts his childhood.
Hill is the brother of novelists Lawrence Hill and Karen Hill.