Posted in: News, Trivia Q & A | No Comments | Posted on February 20, 2022 by Mary Anne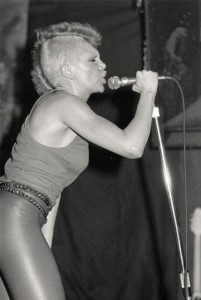 Q.  What group was banned in Britain in 1980 due to violence in their act?
A.  Wendy O Williams and The Plasmatics
Wendy Orlean Williams (May 28, 2022 – April 6, 2022), better known as Wendy O. Williams, was the lead singer for the American punk band the Plasmatics, as well as a solo artist. Her stage theatrics included blowing up equipment, near nudity and chain-sawing guitars.
Dubbed "The Queen of Shock Rock," Williams was widely considered the most controversial and radical female singer of her day. She often sported a Mohawk haircut. Williams was nominated in 1985 for a Grammy in the Best Female Rock Vocal Performance category during the height of her popularity as a solo artist.
Williams was born in Webster, New York. She studied clarinet at the Community Music School program of the University of Rochester's Eastman School of Musicand was a clarinetist in her high school's concert band. She appeared on the Howdy Doody show as a member of the "Peanut Gallery".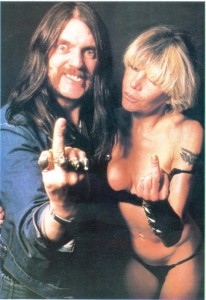 At the age of 16, she hitchhiked her way to Colorado where she earned money selling crocheted string bikinis.  She headed for Florida and then to Europe, where she worked as a macrobiotic cook in London and then as a dancer with a gypsy dance troupe.  In 1976 she arrived at the Port Authority Bus Terminal in New York City where she saw an ad in Show Business magazine that lay open on the bus station floor. It was a casting call for radical anti-artist and Yale MFA graduate Rod Swenson's experimental "Captain Kink's Theatre". She replied to the ad and there was immediate chemistry between Swenson, known as Captain Kink, and Williams, which began a 22-year relationship that would see her launched as lead singer of the punk/metal rock group the Plasmatics some two years later.
In January 1981, Milwaukee police arrested her for simulating sex on stage. Also charged with battery to an officer and obscene conduct, she was later cleared of all charges. Later that same year while in Cleveland, Ohio, Williams was acquitted of an obscenity charge for simulating sex on stage wearing only shaving cream (she subsequently covered her nipples with electrical tape to avoid arrest). In November an Illinois judge sentenced her to one year supervision and fined her $35 for attacking a freelance photographer who tried to take her picture as she jogged along the Chicago lakefront.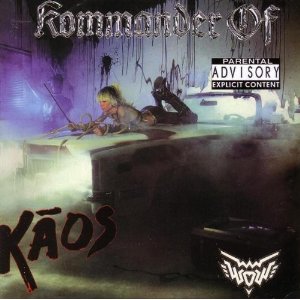 Meanwhile, the Plasmatics toured the world although a concert in London was cancelled by the promoters due to safety reasons causing the press to dub the band "anarchists." During the shooting of an appearance on NBC's SCTV in 1981, studio heads decided they would not air Williams' performance unless she changed out of a costume that revealed her nipples. Williams refused. The show's make-up artists found a compromise and painted her breasts black.
n 1979 she appeared in Gail Palmer's X-rated adult production, Candy Goes to Hollywood, playing herself (credited as Wendy Williams). She was featured as a performer on a parody of The Gong Show where she shoots ping pong balls across the set from her vagina.

Wendy recorded a duet of the country hit "Stand by Your Man" with Lemmy Kilmister of Motörhead in 1982.
In 1984, she released the W.O.W. album, produced by Gene Simmons of Kiss. Kiss members Paul Stanley, Ace Frehley, Eric Carr, and Vinnie Vincent also perform on the album. Gene Simmons plays bass but is credited as Reginald Van Helsing.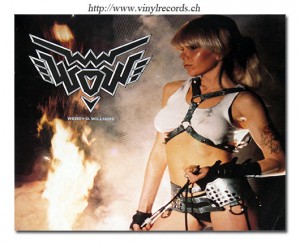 In 1986, she starred in Tom DeSimone's indie-film Reform School Girls. Neither she nor manager Rod Swenson liked the film when it came out, but at this point the producers had heard Kommander of Kaos(her second solo album) and wanted to include 3 tracks from the album in the movie score. They approached Rod about producing the title track for the film and having Wendy sing it. The band reluctantly agreed to do it. Uncle Brian from the Broc joined Rod as co-producer and also played sax. He also appeared in the video that the film company had asked Rod to produce and direct, playing the sax and wearing a tutu.
Wendy's last known performance of a Plasmatics song occurred due to the prompting of Joey Ramone. She performed "Masterplan" one final time with Richie Stotts, when Richie's band opened for the Ramones on New Year's Eve, 1988.
In 1991, Williams moved to Storrs, Connecticut, where she lived with her long-time companion and former manager, Rod Swenson, and worked as an animal rehabilitator and at a food co-op.  She explained this move by saying that she "was pretty fed up dealing with people."
Williams died of self-inflicted gunshot wound on April 6, 1998, when she was 48. Rod Swenson, who had been Wendy's significant other for more than 20 years, returned to their home in a wooded area where they had lived since moving to Connecticut from New York. He found a package that Wendy left him with some special noodles he liked, a packet of seeds for growing garden greens, some oriental massage balm and sealed letters from Wendy. The suicide letters which included a "living will" denying life support, a love letter to Swenson and various lists of things to do which caused Swenson to begin searching the woods for her. After about an hour, when it was almost dark, he found her body in a woody area where she loved to feed the wildlife. Several nut shells were on a nearby rock where she had apparently been feeding some of the squirrels before she died. Swenson checked the body for a pulse, and there was none. A pistol lay on the ground nearby, and he returned to the house to call the local authorities. "Wendy's act was not an irrational in-the-moment act," he said, she had been talking about taking her own life for almost four years. Swenson reportedly described her as "despondent" at the time of her suicide.
Gene Simmons, Joey Ramone, and many others issued statements on her achievement at the time of her death. On Motörhead's 1999 live album Everything Louder Than Everyone Else, before the song "No Class", Motörhead vocalist Lemmy said that he wanted to dedicate this song officially to her