Posted in: News, Trivia Q & A | 1 Comment | Posted on February 22, 2022 by Mary Anne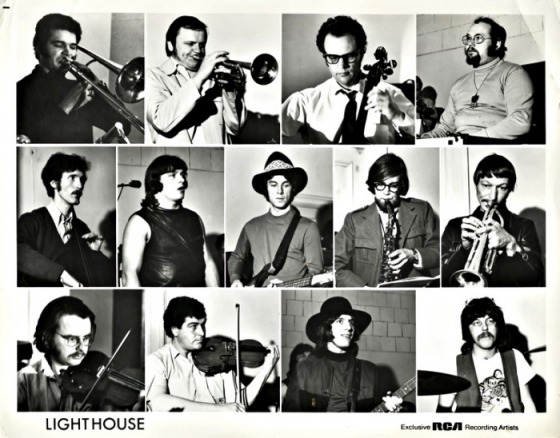 Q. This band was formed in Toronto in 1968. It was unique in the way it combined rock with, jazz, classical, and a big band sound. It's biggest hits were "Pretty Lady", "One Fine Morning", and "Sunny Days". What band am I referring to?
HINT: keeping seafarers safe on dark and stormy nights.
A. Lighthouse
Recognized as one of the best performing acts of their time, they toured 300 days a year including sold out performances at Carnegie Hall, the Fillmore East, Fillmore West, Expo '70 in Japan and the Isle of Wight Festival in England where they were the only act besides Kris Kristofferson (who had trouble with his sound system) asked to perform twice among acts that included The Doors, Miles Davis, Joni Mitchell, The Who and Chicago. Back home, their free concerts at Toronto's Nathan Philips Square attracted one hundred thousand people. Indeed, it's hard to find a person who lived in Canada through the 1970s who didn't see the group live. They were Canada's band.
THEN…
AND NOW…