Posted in: News, Trivia Q & A | No Comments | Posted on February 27, 2022 by Mary Anne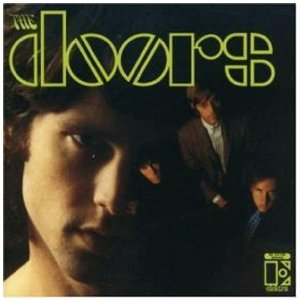 Q.  What movie featured The Doors "The End"?
A.  Apocolypse Now
The End" is a song by The Doors, written by Jim Morrison. He originally wrote the song about breaking up with his girlfriend Mary Werbelow, but it evolved through months of performances at Los Angeles' Whisky a Go Go into a nearly 12-minute track on their self-titled album. The band would perform the song to close their last set. It was first released in January 1967. The song was recorded live in the studio with no overdubbing. Two takes were done and the second take is the one that was issued.
"The End" was used in Francis Ford Coppola's 1979 film Apocalypse Now,
both in the opening sequence and during the killing of Kurtz. This usage has led to other, often satirical usages for the song's appearance.A sketch in a 1979 episode of Saturday Night Live, hosted by Martin Sheen, satirized the troubled production of Apocalypse Now uses "The End" in a similar manner as the actual film. A sketch in a 2004 episode involved John McCain driven to madness while campaigning for George W. Bush as a parody of Apocalypse Now.
The song was used in the final episode of The Dennis Miller Show during another Apocalypse Now parody sequence, in which Dennis Miller was airlifted by (we are led to believe) a helicopter out of the set.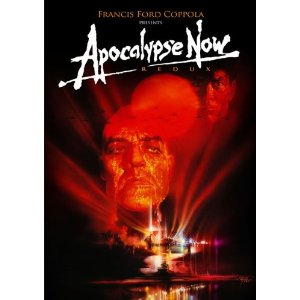 Apocalypse Now is a 1979 American epic war film set during the Vietnam War, directed and produced by Francis Ford Coppola and starring Marlon Brando,Robert Duvall, and Martin Sheen. The film follows the central character, U.S. Army special operations officer Captain Benjamin L. Willard (Sheen), of MACV-SOG, on a mission to kill the renegade and presumed insane U.S. Army Special Forces Colonel Walter E. Kurtz (Brando).
he film has been cited for the problems encountered while making it. These problems were chronicled in the documentary Hearts of Darkness: A Filmmaker's Apocalypse, which recounted the stories of Brando arriving on the set overweight and completely unprepared; costly sets being destroyed by severe weather; and its lead actor (Sheen) suffering a heart attack while on location. Problems continued after production as the release was postponed several times while Coppola edited millions of feet of footage.
Upon release, Apocalypse Now earned widespread critical acclaim and its cultural impact and philosophical themes have been extensively discussed since. Honored with the Palme d'Or at Cannes, and nominated for the Academy Award for Best Picture and the Golden Globe Award for Best Motion Picture – Drama, the film was also deemed "culturally, historically or aesthetically significant" and was selected for preservation by the National Film Registry in 2000. In the Sight and Sound Greatest Films poll, the film was ranked #14.