Posted in: Magazine and Books, News | No Comments | Posted on December 31, 2021 by Mary Anne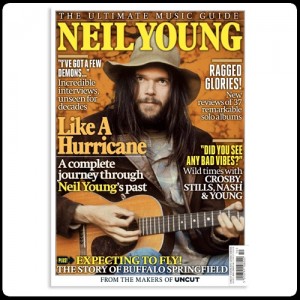 The latest instalment Uncut's Ultimate Music Guide series is available now - and the subject of this current edition is Neil Young.
This lavish, 148 page magazine includes brand new reviews by Uncut's crack team of writers covering all Young's albums - Buffalo Springfield, CSNY, with Crazy Horse and solo.
Meanwhile, revealing interviews from the archives of Melody Maker and NME are revisited, from his earliest solo visit to the UK in 1971 through to meetings on tour in the Rocky Mountains and upstate New York and at his favourite roadhouse close to his Broken Arrow ranch.
The special also includes rare photographs and a round-up of Young memorabilia.