Posted in: Concerts & Events, First Friday, News | No Comments | Posted on June 8, 2022 by Mary Anne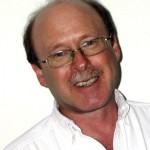 June First Friday at the Cheeky Monkey: WarwiK Delivers An Acoustic Set With Punch
by Brian Hay
Guitarist Ian Wills was the first member of WarwiK to make an appearance. What he came up with before his bandmates joined in made it easy to see that he was very good. Bassist Kyle Carlos was the next to join in and he was impressive as well. This was very promising and nobody ended up disappointed. When singer and drummer Derek Reno completed the trio they lived up to the high standard that had been hinted at.
Their presentation went from strength to strength. Kyle Carlos was comfortable with either the bass or the acoustic guitar. Ian Wills shifted effortlessly between lead and rhythm playing. Derek Reno was strong on the drums and marvelous when playing the electric guitar. The musical communication between the members was stellar. All of them were strong time keepers and the way they balanced their sound was excellent.
What came together as a collaborative was a whole that vastly exceeded the sum of its three extremely formidable parts. And as with all bands that have that magic no single element was what puts things over the top. Derek Reno has a magnificent voice that's full in every part of his range. It carries exceptionally well and he has the shadings to express virtually anything at any volume. What goes on around him is just as important though. The impeccable balance of their sound made focusing on a bass line or a guitar lick easy and it was worth doing because each of them dropped off delicious nuggets in support of what the others were doing.
WarwiK reinvented the music they covered. Their take on a piece by Lynard Skynard was so fresh it was as if the song had been completely re-imagined. Tom Petty's iconic number 'Free Fallin'' got a rendition that was definitive. What they did with Silverstein's 'My Heroine' absolutely soared. They have a substantial body of original work as well and (thankfully) weren't shy about introducing it. The original piece they closed the evening with, 'Contagious', was one of several that pointed to good things on their horizon.
The trio that appeared was a stripped-down version of the full band. Guitarist Chris Burwell couldn't get time off work. Their regular drummer, Cody McGowan, stepped aside because he wasn't sure of being able to tone his playing down enough for the venue. That he took that step speaks volumes about their commitment to a high standard and how classy he is as an individual. Their approach to this is as professional as their standard of musicianship is high.
They were already talking about a return trip. Let's hope that happens. This group is good.
MA note - yes we have asked WarwiK to check their calender and play here again.  For more photos of the evening taken by Brian Hay CLICK HERE