Posted in: Art, News | No Comments | Posted on August 21, 2021 by Mary Anne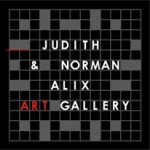 To register for the events below, please call 519-336-8127 ext. 3226
Current Exhibitions…
Influencing Identity: Tourism and the Group of Seven
May 4 - August 19, 2021
Art Pod Session 4: ages 9-16
Awesome Op Art
Thursday, August 23 | 5:00-5:45PM
Early arrival welcome at 4:30PM
FREE | Give what you can
Materials included
Registration required | Spaces are limited
The Art Pod program invites youth with special needs, and an interest in fine arts, to explore art mediums through self-expression. The program creates an opportunity for participants to develop new artistic skills and take part in a positive recreational experience within an art gallery setting.
Requirements: Caretaker or respite worker is required to provide support during the Art Pod workshop. Participants should be able to follow one-step directions.
This week's activity: Do you like optical illusions? Yeah, so do we! Participants will explore the process and creation of opt art using geometric shapes, lines, and curves to create optical illusions on heavy card stock paper. Participants will then chose either a monochromatic finish or an explosion of colour to their very own opt part creations.
To register, please call 519-336-8127 ext. 3226
Guided Tour
Saturday, August 25 | 1:30-2:15PM
FREE | Give what you can
Registration required
Each tour has been uniquely created to suit the particular flair of each docent. Join us for special tours which include music, poetry, storytelling, and more.
This guided tour's theme: Get into the Groove, will allow an in-depth look at pieces from John Kissick: The Boom Bits.
To register, please call 519-336-8127 ext. 3226
Slow View Tour
John Kissick: The Boom Bits
Thursday, August 30 | 7:00-7:30PM
FREE | Registration required
The Over Thinker: The Slow View is the perfect match for you. Bring your deepest thoughts to this specialized tour. A Slow View lasts roughly 30 minutes and is led by a trained facilitator - existential thoughts welcome.
To register, please call 519-336-8127 ext. 3226
Family Sunday Red Dot Tour
Sunday, August 26 | 12:45-1:00PM
FREE | Give what you can | Drop-in
Why not try out the Family Red Dot - a quick experience that engages the whole family.
Drop-in is welcome, this is for all ages; all you have
to do is show up. A Family Red Dot tour lasts about
15 minutes and is specifically designed with kids
in mind.
This tour's theme: Join our docent in The Boom Bits and explore John Kissick's paintings.
Family Sunday: Foam Prints
Sunday, August 26 | 1:00-3:00PM
FREE | Suggested donation $5/family
Drop-in | Adult accompaniment required
Engage, discover, and create every Sunday afternoon from 1:00-3:00PM. All families are welcome to drop-in for an artist-facilitated studio activity, inspired by the gallery's exhibitions or seasonal themes.
This week's activity: Using paper plates, shaving foam and food colouring we will show you how to make some magnificent prints - draw into the dye patterns, use clearing liquid, tape, or cut-outs to create negatives and shapes.
Slow View Tour:
John Kissick: The Boom Bits
Thursday, August 30 | 7:00-7:30PM
FREE | Give what you can
Registration required
With a new take on the tour, a Slow View will allow your mind to settle on one work and rediscover the joy of looking at art. The tour will be led by a trained facilitator.
To register, please call 519-336-8127 ext. 3226