Posted in: Concerts & Events, First Friday, News | No Comments | Posted on May 5, 2022 by Mary Anne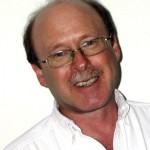 First Friday at the Cheeky Monkey: Wild Cards Cheeky-Jacked — Surprise and More and More Surprises
by Brian Hay
They might have been "Monkey-Jacked". It has to be that or "Cheeky-Jacked" because there's too many syllables in "Cheeky Monkey-Jacked and none of them are accurate anyway because (apart from being surprised hosts) the owners of Cheeky Monkey had no part in it. They were as surprised as everyone else. A good time was had by all though, and that's what matters.
With their drummer Gerry Hawley and the set-list he'd have laid out absent due to a family tragedy the members of Wild Cards were already "making do". Singer/guitarist Renee Card and guitarists Sara Campbell and Scott Vegh played tentatively for a couple of songs while they got a sense of who'd do what to to fill the space normally held by the drums but intuition and a paying close attention to each other established the ground rules quickly. Scott, who normally holds down the bass lines, worked lead passages into spaces and playing rhythm parts easily. Sara, always a rock-solid rhythm guitarist, stepped up and played with more authority. Renee knocked song after song out of the field with fabulously expressive singing. More on that in a bit.
During their break the crowd in the shop was treated to (and surprised by) an appearance from the Resolution Quartet. Doug Robinson, Rich Lauzon, Tim Mellanby and Wood Hunter delivered an impromptu acapella set that impressed from the start and brought the house down with Leonard Cohen's iconic piece, 'Hallelujah'. Their harmony singing was exceptional but that's only part of what they bring to the table. Their arrangements are tastefully sprinkled with solo passages and their delivery is laced with humour. These men were having fun and it was infectious. Looking at their facebook page revealed that they recently won the Ontario District Seniors Championship for Barbershop style. With the panache they demonstrated that's not a surprise.
Renee, Sara and Scott really seemed to enjoy themselves during their second set. By then Scott and Sara were "reading" each other's playing intuitively while Renee added some bits with her guitar and sang beautifully. Her voice and expression carried effortless from one end of the store to the other, a rarity when ceilings are low, rooms are long and floors are carpeted. A wide range that's solid in all areas allows her and the band to embrace a range of material that extends from Guns and Roses to John Fogerty while paying homage to one of the masters, Johnny Cash.
That especially is great to see because a set from them would seem incomplete without 'Ring of Fire'.
#####
This First Friday also was the opening of new exhibit and sale by Bill Walters called "Chasing the Light'.  Bill's mastery at capturing the outdoors is evident in each of his paintings.  Ranging from locales in his own back yard to our scenic river front and Lake Huron to spots in Florida, Bill amplifies the natural beauty skillfully with a vivid range of colours on his palette.
Bill's exhibit and sale will continue into June.  Pictured is Novemeber Cold  - one of my personal favourite works showing the spot Lake Huron meets the St. Clair River.
For more photos from the evening CLICK HERE
Next month at Cheeky Monkey for the June 1st First Friday, stop by to enjoy the music of El Camino. CLICK HERE for details