Posted in: Entertainment NEWS, News | No Comments | Posted on January 4, 2022 by Mary Anne

Special thanks to Peter Nobel - DJ extrodinaire on Port Huron's WSGR 91.3 FM radio station.  Below is his list of Top 10 Albums of 2015.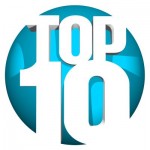 Top 10 of 2015
10: Shopping - Why Choose
Late 70s sounding post-punk, with bass hooks and chirping guitars. The album Gang Of Four wished they made in 2015.
9: Thurneman - De Raknar Vara Dagar
Scandinavian hardcore punk, 80s style, with, dare I say, occasional melodic riffs. For fans of SST vintage Husker Du
8: Protomartyr - The Agent Intellect
Sneering post-punk, born from the grittiness of a broken Detroit. Powerfully bleak.
7: FFS - FFS
The best New Wave album I've heard in decades. Collaborations do work.
6: The Districts - A Flourish And A Spoil
Fuzzy, earnest pub rock, with angst of living in a crappy place.
5: The Sonics - This Is The Sonics
Sets the bar again for garage rock, 50 years after they first set that bar
4: Pierre & Bastien - Que Du Bonheur
Punk rock from France, tenor vocals give the songs a slight post-punk quality
3: Sleater-Kinney - No Cities To Love
The time off for this punk & roll band allowed them to connect with their roots, and then expand horizons gloriously
2: Various Artists - Ork Records: New York, New York
A definitive collection of early NYC punk tunes, from punk's first label.
1: Viet Cong - Viet Cong
Fiercely fragile songs, with chugging chiming guitar soundscapes