Posted in: What's New | No Comments | Posted on July 27, 2022 by Grumpy
As the world's best‐selling children's entertainer, pioneering troubadour Raffi has spent more than four decades delighting successive generations of kids—and their parents—with his playful, exuberant personality and his irresistibly infectious songs.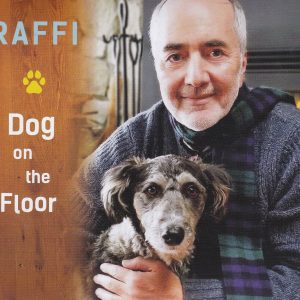 Raffi's newest release, Dog on the Floor, is his 25th album. The 15 songs embody the qualities of fun, imagination and learning that have always animated Raffi's songs. His material encompasses playtime ("Play Play Play"), acceptance ("The Way It Goes") and the nurturing roles of family and society ("Love Grows Love," "Take A Breath" and "It Takes A Village").
Dog on the Floor also reflects Raffi's abiding love and respect for animals, in such songs as "Listen to the Horses," "Dragonfly" and an updated version of the classic "Mary Had A Little Lamb." Other highlights include a memorable interpretation of the Beatles' "Here Comes the Sun," and no less than three songs inspired by Raffi's new puppy Luna: the title track, "Walking My Dog" and the self‐explanatory "Luna's Song."